Our services
You are surrounded by care and attention, from morning to night, for any need you can find an answer
From the moment you wake up in the morning to when you go to sleep at night, at the Hotel Albicocco we surround you with excellent service and attention… Inside this family hotel in Riccione, you'll find a friendly and welcoming atmosphere, where you can relax and feel at home..
The Hotel Albicocco ensures:
About us
the largest and the little ones

Great family hotel

"This is a great family hotel at the end of a dead-end street. It's close to the beach (250m) and they have a nice pool. The hotel is quiet, has great food and a good friendly service. Restaurants, shops, animation... it's all on walking distance"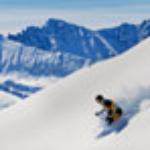 I will definitely be back next year

We stayed at the Hotel Albicocco in August for a vacation with friends ... and we had a really good time..good cuisine.. I will definitely be back next year!!