Fun On the sand
Very close to the Hotel, the beach of Riccione welcomes you
The Albicocco Hotel is located only 4 minutes walk from the beach number 130, welcoming and equipped to suit all tastes. This resort area is characterized by a calm and friendly atmosphere, perfect for a holiday with kids. There is plenty of space, ideal for relaxing undisturbed on the couch.
The beach offers a wide range of entertainment for young and old, including dances, sports, card games, recreational activities, and tasty snacks. Exclusive beach number 130 is the reading corner, with lots of books for all ages, from adventure novels to thrillers, from comic books to graphic novels. All Albicocco Hotel's guests have free access to the pools of the beach, in the morning from Monday to Friday.
If you want to enjoy your holiday by the sea in a totally natural way, you can find a nearby public beach at the Hotel Albicocco too. Just a beach towel, and you relax lying on the warm sand. The perfect way to clear your mind and relax your body, pampered by the sun and the sound of the waves!
About us
the largest and the little ones

Great family hotel

"This is a great family hotel at the end of a dead-end street. It's close to the beach (250m) and they have a nice pool. The hotel is quiet, has great food and a good friendly service. Restaurants, shops, animation... it's all on walking distance"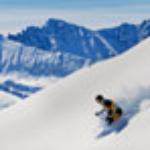 I will definitely be back next year

We stayed at the Hotel Albicocco in August for a vacation with friends ... and we had a really good time..good cuisine.. I will definitely be back next year!!